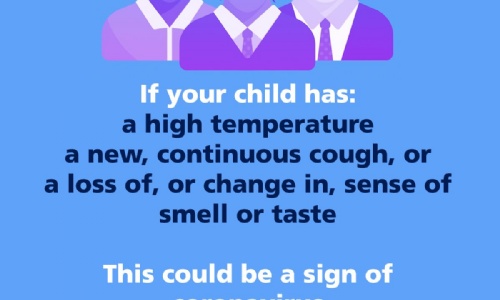 Coronavirus Updates
Published 29/10/20
29th October 2020 - Updated Risk Assessment - Please find this as an attachment below.
---
Free School Meals Support
FREE SCHOOL MEALS - SOUTHEND BOROUGH COUNCIL ANNOUNCES AUTUMN HALF-TERM FUNDING SUPPORT
If your child receives free school meals please:
Email elfforessex@southend.gov.uk or
Call 01702 215841 from 9am today (Tuesday) to request a £15 pre-paid card per eligible child to be used to buy food.
Lines will be open from 9am to 5pm Tues/Weds and Thurs and until 4pm on Friday this week.
---
School Gate Campaign update 26th October 2020
The Executive Team, which includes all headteachers was involved in the decision we made regarding the School Gate Campaign. Some parents have expressed their support and others have not. This apparently mirrors the response the Local Authority is getting across Southend schools.
We cannot police such an emotive initiative as I am sure you will recognise.
Thank you for your continued support during this time.
SECAT Executive Team
---
School will re open for all our children on Monday 7th September. Please see our Safeguarding section for the 'Preparation for the full opening of Hinguar' document
Read More